A focus group is a form of qualitative research undertaken by a researcher. A focus group involves the gathering of a group of people who are asked about their attitudes toward a concept, product, or research idea.
A focus group consists of participants who are guided via a facilitated discussion. A set of open-ended questions initiates focus group discussions. The facilitator or the researcher, can steer the participants back to the focus group questions or go along with the direction of the focus group discussions, depending on the research questions posed. Focus groups concentrate on a clearly defined topic, and efforts are made to gather information and opinions from group members.
Participants are free to talk with other participants—the setting is intended to be interactive. Focus groups are also clearly defined in size; they are usually made up (depending on varying definitions) of 7 to 10 people.
Why do researchers use focus groups?
Researchers run focus groups so as to have a conversation with participants about their research and to find answers from the group to respond to their questions. Through facilitated discussion, participants build on each other's ideas to help the researcher really understand what it is like to live with a bowel condition and what the participants think about the research topic being discussed.
Focus groups allow researchers to look beyond the facts and numbers that might be obtained via data analysis—researchers can learn or confirm the meaning behind the facts from discussions within a focus group.
What will happen in a focus group?
Before joining a focus group, Bowel Research UK will work with the researcher as to the purpose of the focus group and what information we are hoping to gather. This will be used to invite you to join us on the day.
Bowel Research UK recognises that people with a bowel condition find travelling difficult so we have a large meeting room at Whitechapel which we always use. There are toilet facilities very close to the room. We provide light refreshments and lunch throughout the focus group, taking into account all dietary restrictions.  Your travel costs will be reimbursed. We also offer opportunities to join us virtually via a Zoom or Teams meeting.
During the focus group you will have the opportunity to participate in a discussion that is relaxed, informal and safe. We want you to ENJOY your experience of taking part. Most of the focus group time is devoted to exploring and examining the key questions. Throughout the session, the researcher will facilitate the discussion and invite everyone to participate. However, we recognise that some find it easier to discuss certain things than others. A lot of our patients find joining a focus group a very positive experience.
You get to talk to other people who have a bowel condition so as to discuss and learn from each other about issues that affect your day to day experience of living with bowel disease.
Focus group discussions are normally audiotaped or videotaped in addition to the researcher taking notes notes. This is to help the researcher remember what we discussed. All the information from the focus group will remain anonymised.
"I love attending our focus groups to help researchers. As someone who had colorectal cancer it is great to meet researchers and let me help them. My treatment was chemotherapy, radiotherapy and an AP resection, which means I live with a permanent colostomy, I very much enjoy my ability to share my positivity with having a stoma with the groups I've been involved with. I love meeting other patients too. We have such fun in those meetings often laughing whilst talking about things that are deeply personal to us. They can be very moving too as we share our experiences.

I have been able to meet so many amazing people all of us wanting to support bowel research so as to help more patients. I can't wait until the next zoom focus group invite."

Suzanne, Patient.
If you would like to take part in a focus group: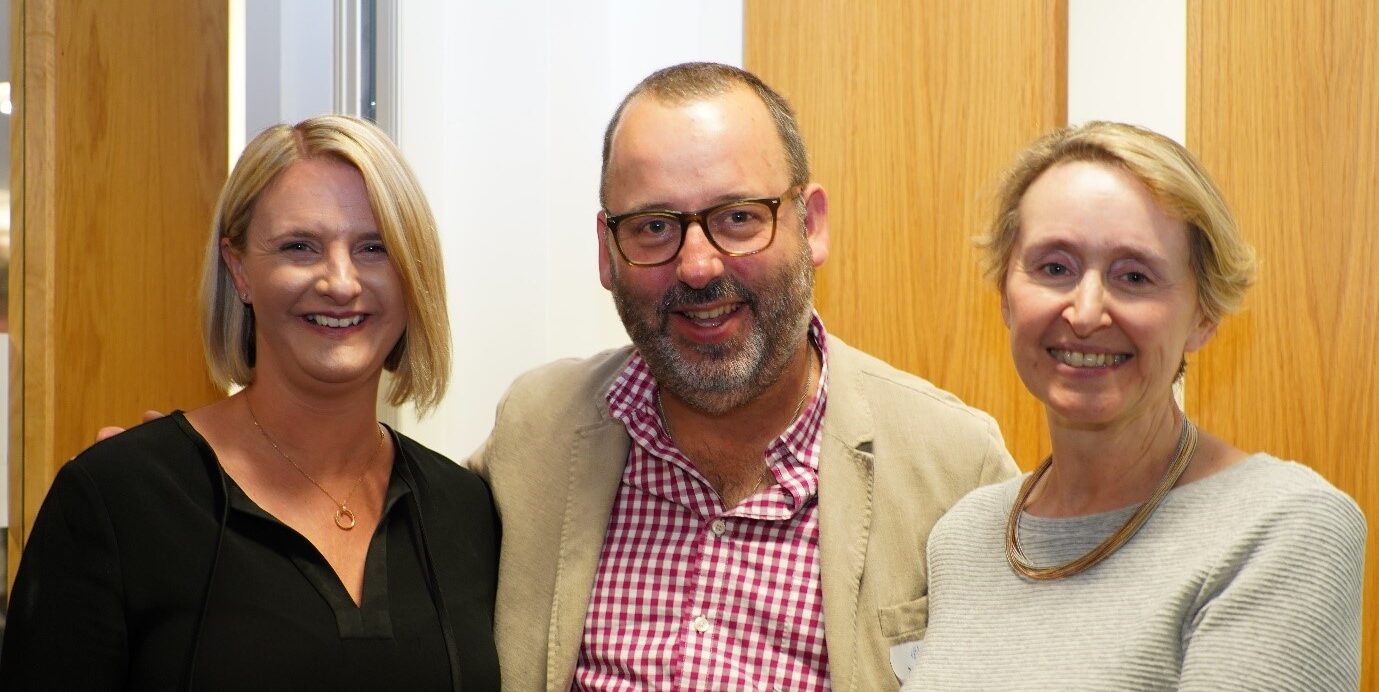 "Bowel Research UK enable people with bowel disease to provide unique feedback and so are contributing directly to the development of new treatments and medical products."

Patient

Share this page: