Lynn Dunne is Interim Chief Executive of Bowel Research UK. She is responsible for the overall leadership and management of the charity.
Lynn is a senior nurse by profession with an additional MA in Law & Medical Ethics. Her career in the NHS and voluntary sector spans over 40 years. She has held senior roles with several of the UK's health charities including The Patients Association and Macmillan Cancer Support. She was Executive Director at Cornwall Hospice Care until her retirement in 2020 and was responsible for driving transformation and growth through the development of a clinical governance performance dashboard and educational services for all staff.
Lynn's most recent experience has been that of a patient. In September 2020 she found herself on the bowel cancer pathway as a result of the national screening programme. Major surgery, a temporary ileostomy and chemotherapy followed and thankfully a year later she has received the all clear.  The surgeons and the colorectal cancer team who cared for Lynn were fantastic under the most testing of times for the NHS and are her motivation for taking this post as a thank you to them and the wider colorectal community. Lynn has kindly said that she does not wish to take a salary thus allowing the charity to spend more money on funding vital bowel research.
Lesley Booth
Director of Research and Patient & Public Involvement/Engagement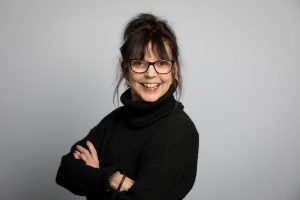 Dr Lesley Booth BA DipLib MSc PhD MBE is the Director of Research and Patient and Public Integration at Bowel Research UK.
As the Director of Research and PPI, she plays a key role in developing and delivering the new charity's research strategy and driving the research agenda. This includes identifying research priorities, the research grant and PhD programmes, facilitating and overseeing partnerships, promoting patient and public involvement on a wide range of research activities and the dissemination of research outcomes.
She is uniquely placed to support the work of Bowel Research UK having suffered from Inflammatory Bowel Disease for some 30 years before having a permanent colostomy in 2016. Prior to joining the charity Lesley spent more than 20 years at York University where she was Director for Community Relations and Lifelong Learning. She was also the University's Strategic Projects Lead.
She was voted one of the First Fifty People to make York great in its first fifty years anniversary celebrations, receiving her MBE in 2012.
Lesley is a co-applicant on numerous NIHR grants and pan-European projects. She is a member of the ACPGBI Patients Liaison Group,  Advanced Cancer Coalition, NBOCA patient group and supports PPI interests for numerous institutions including UCL, King's College London, Oxford, Imperial College Health Partners and Leeds Surgical Medtech. A former school governor she is a Trustee of the ESG Foundation.
Hannah Coates
Research and Patient & Public Integration Assistant
Hannah is our new Research and Patient & Public Integration Assistant, having joined the charity in November 2020. She assists our Director of Research with managing the research programme and connecting researchers with the public. She is also working on the public engagement side of a major project on which Bowel Research UK is a partner, which looks to treat faecal incontinence with a new form of cell therapy. This project is funded by the EU's Horizon 2020 Research and Innovation Programme.
Hannah comes from an arts and community engagement background, and has a Master's in Applied Theatre: Drama in Educational, Community and Social Contexts. Prior to working for Bowel Research UK, she taught drama in Beijing, China for two years. She continues to take Mandarin evening and weekend classes in order to retain the very little that she picked up! Hannah has worked for a number of charities and organisations throughout the UK, always with a focus on public involvement and engagement.
Ruby Ali
Office Administrator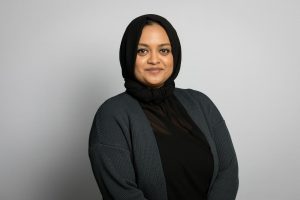 Ruby manages our busy and bustling office and assists with finance administration and donation processing.
Glen Saffery
Trusts & Impacts Manager
Glen works in the fundraising team and is responsible for coordinating income generation activities including our relationships with Trusts and Foundations.
Share this page: