Rebecca joined Bowel Research UK in 2020 as our Chief Executive.
For the last ten years, Rebecca has been the Chief Executive of Orchid, the UK's leading charity working on behalf of anyone affected by male cancer. Her career in the voluntary sector spans more than 20 years.
She is involved in a range of collaborations and special interest groups to improve public health and cancer prevention, such as Network for Patients, Cancer52, and Cancer Campaigning Group. She is Chair of the Testicular Cancer Network.
Maria Luisa Addarii
Fundraising Development Coordinator
Maria is responsible for looking after our Individual Giving Programme which includes a wide network of wonderful individual supporters, corporate employees and community volunteers.
Ruby Ali
Office Administrator
Ruby manages our busy and bustling office and assists with finance administration and donation processing.
Lesley Booth
Director of Research and Patient & Public Involvement/Engagement
Lesley is Director of Research and Patient and Public Involvement and heads up our research programmes.
Martine Gabbitass
FInance Manager
Martine heads up our finance and resource operations.
Sarah McDonnell
Communications and Events Officer
Sarah is responsible for all our fundraising events and challenges and also works with our communications and social media.
Peter Rowbottom
Director of Fundraising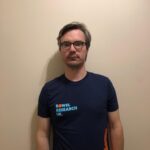 Peter is our Director of Fundraising and manages the fundraising team.
Glen Saffery
Fundraising Coordinator
Glen works in the fundraising team and is responsible for coordinating income generation activities including our relationships with Trusts and Foundations.
Share this page: