Date: Sunday 3rd October 2021
Entry fee: Free from Bowel Research UK
Fundraising target: £2,500
We also have charity places in the Virtual London Marathon – you have 24 hours to run 26.2 miles in your local area. Read more.
Join Team Bowel Research UK at the London Marathon!
The most famous marathon in the world, the Virgin Money London Marathon has over 40,000 runners taking part and draws crowds of an estimated 750,000 to the streets of the capital.
What support do I get when I sign up?
As part of Team Bowel Research UK, you will receive:
Quality training top and running vest
A fundraising pack full of tips and inspiration
Tailored advice from our fundraising team to help you reach your target and get the most out of the event
Lots of help with PR and support of our social media community to help achieve your goals
Why run for Bowel Research UK?
Our cause is worth fighting for and we'd love for you to become part of the team! With your support, we can:
Work towards a future free from bowel cancer
Improve the quality of life for those affected by Crohns disease, colitis, IBS and other life-altering bowel conditions
Get vital health messages out there and trample on taboos
Running with your own place?
If you are successful in the Virgin Money London Marathon public ballot, have a place through a running club, or have a deferred entry, we would be delighted to have you join Bowel Research UK.
As an own place runner you receive all the same support from our dedicated events team as those with a charity place, but there are no sponsorship targets to meet. We'd love to hear from you! Please email sarah@bowelresearchuk.org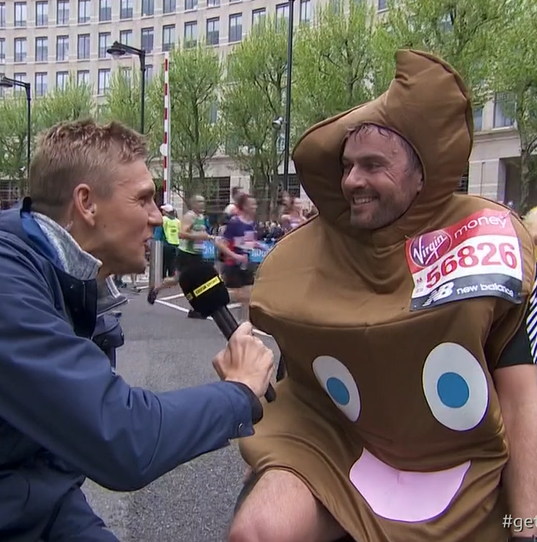 Applications are now open!
If you have any questions, please contact our fundraising team
If you'd like to run the London Marathon in your local area instead, read more about the Virtual London Marathon here.
Share this page: